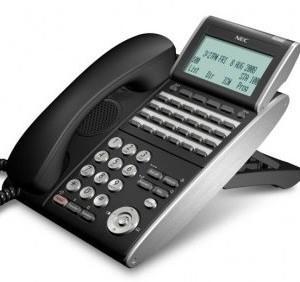 NEC SV8100 Telephone System with 8 Phone Ports, 4 Lines and 6 x 24 Button Digital Telephones.
This Package builds on our SV8100 Package 1 with the addition of 2 More Phones
If you have a small to medium size business and plan to grow over time, the UNIVERGE SV8100 IP Communication Server is a simple and scalable solution.
The NEC SV8100 provides converged communications with data, multimedia and voice over one network. There is no need to run two sets of cables for voice and data; one cable can do it all. You can also seamlessly link up to sixteen sites together so they can share resources and features. This robust, feature-rich solution has the highest quality voice and reliability in the market and is completely scalable to meet your communication needs now and in the future. Suitable for small and medium size businesses. Typical usage is around 20 handsets however can support up to 512.
In this package you receive-
1 x NEC SV8100 CHS2U- AU Main Unit
6 x NEC DTL-24D-1A Black Digital Telephones
1 x CD-CP00 CPU Card
1 x CD-4COTC 4 Port PSTN Line Card
1 x CD-8DLCA 8 Port Extension Card
1 x Music on Hold LIU Interface
1 x NEC SV8100 User Guides
15 Month Warranty